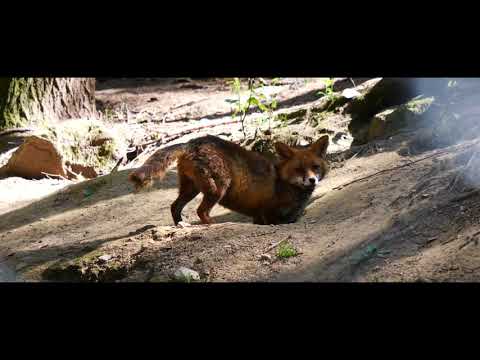 Leisure activities
Alpine zoo
Les Marécottes
In the heart of the Valais Alps and the beauty of a larch forest at an altitude of 1,110 metres in Les Marécottes, the highest zoo in Europe is a unique opportunity to immerse yourself in the unusual and wild world of the Valais alpine fauna. No fireworks needed here! The show centres around the moving sight of animal protagonists in this microcosm of the wild, evolving in their natural habitat. Standing just a few metres from animals that are usually so difficult to spot, your heart will recognise the incomparable mix of adrenaline and wonder. You'll fall silent in admiration in front of the lynx, your eyes plunged into those of this magnificent hunter. Subjugated, you'll observe the imposing movements of a bear, and the fleeting appearance of a marmot, fox or deer. With your senses alert, you will meet these magnificent representatives of more than 150 individuals in this authentic 35,000m2 park!


A picnic spot is available, as is the pizzeria for those with wild appetites. And to make the visit absolutely unforgettable, a detour to the alpine pool is worth the plunge!

PRACTICAL INFORMATION
Construction work is currently underway outside the main building and at the zoo restaurant from Monday to Friday. We apologize for the hearing inconvenience caused.
For individuals, advance reservations are not necessary. For groups of 15 people or more, please contact info@zoo-alpin.ch
It is forbidden to feed the animals with your own food, food bags are available at the reception desk
Pets are not allowed (except for assistance dogs)
Children's games
Picnic area: no grilling allowed
Return to the park after the outing is possible
Contact
Opening
Du 12 Sep 2022 au 15 Jun 2023


Every day


De 10:00 à 19:00


Du 16 Jun 2023 au 15 Sep 2023


Every day


De 09:00 à 21:00



1923 Les Marécottes
Les Combasses 3
Social media
---
Location / Access
GPS coordinates :
46.11018765201008, 7.010766701205285
Partially wheelchair-accessible
Toilets partially wheelchair-accessible
Parking place partially wheelchair-accessible
Related articles
Temporarily closed
Closed · Opens 10h00