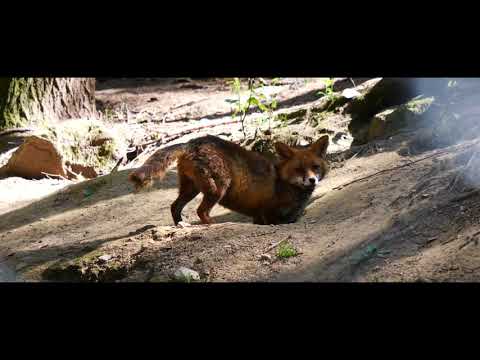 Restaurant
The Zoo Restaurant
Salvan - Les Marécottes
! Please note !
Due to expansion and modernization work,
the restaurant will be closed from 25.09.2023 to 21.12.2023.
A unique setting for a unique restaurant!
PRACTICAL INFORMATION
Games for children
Dogs are permitted (only in restaurant !)
The terrace is closed in case of bad weather, no catering possible
The restaurant, which welcomes visitors to the zoo as well as people passing through Les Marécottes, adds to the enchanting magic of its setting. Its uniqueness lies in its construction: originally from Lapland, where the cutting and assembly of the building's logs were carried out, it was first erected there under the watchful eye of the owner at the time and its architect. Transported by an extraordinary convoy to the site of the old refreshment bar, it was reassembled by Finnish carpenters in 1987.
Perfectly integrated into its alpine setting and exuding a blend of Canadian, Lapland and Finnish touches, the restaurant can accommodate up to 250 people and offers a delicious menu that is also child-friendly.

Enjoy the comfort of a meal indoors, and a moment to take in the sun on the terrace. Overlooking the alpine swimming pool, you're sure to be overcome by the desire to dive into the crystal clear water!
Information
Services
Car park
Take away
Terrace
Contact
The Zoo Restaurant
Opening
Du 24 Sep 2023 au 21 Dec 2023
Closed



1923 Les Marécottes
Les Combasses 3
Social media
---
Location / Access
GPS coordinates :
46.10978126423746, 7.009897665484461
Altitude :
1110 m
Access :

By train: with the Mont-Blanc Express, from Martigny (20') or Chamonix (1h15) - timetable

By car :
Motorway A9, exit Martigny-Fully
Follow direction Salvan-Les Marécottes (it takes about 20 min. from Martigny to Les Marécottes).
Free parking next to the park
Partially wheelchair-accessible
Toilets partially wheelchair-accessible
Parking place partially wheelchair-accessible